Hand protection is mainly gloves. In addition to the distinguished dłonice gloves, bags, fingers, trójpalce, wrist and elbow protectors.
The criteria for allocation are protective gloves. Therefore, the protective gloves can be divided into:
Protective gloves against mechanical risks
Ansell HyFlex 11-800 - Catalog
ATG MaxiCut antyprzecięciowa poziom 4 - Catalog
ATG MaxiCut Oil antyprzecięciowa poziom 4 - Catalog
ATG MaxiFlex Comfort - Catalog
ATG MaxiFlex Ultimate - Catalog
Protective gloves against chemicals
Ansell AlphaTec 58-530 58-535 - Catalog
Ansell Sol-Vex 37-500 37-675 37-676 37-695 - Catalog
Ansell TouchNTuff 92-600 92-605 - Catalog
Ansell Universal Plus - Catalog
VersaTouch 92-200 92-205 92-210 92-220 - Catalog
More information:
Olgierd Buchbach - Trader
tel.: + 48 693 303 481
olgierd@konport.pl
ANSELL GLOVES
Nitrile gloves, resistant to prolonged exposure to more industrial chemicals than any other nitrile disposable gloves provide up to four times better puncture resistance than comparable gloves of natural latex and three times more resistant than similar gloves, neoprene, natural proteins do not contain rubber and do not cause the user's risk of type I allergy, powder-free, flexible, well matching the user's hand, thanks to the unique technology of thin nitrile (Thin nitrile technology) provide good grip in dry and wet environments, for special applications have antistatic properties (according to EN 1149-1 and 1149-3) and meets the requirements of standard EN 1149-5, approved for contact with food intended for work in the chemical, pharmaceutical, printing, electronics, glass, biotechnology, mechanical, automotive, work in laboratories, paint shops, etc.
For more information:
Olgierd Buchbach - Trader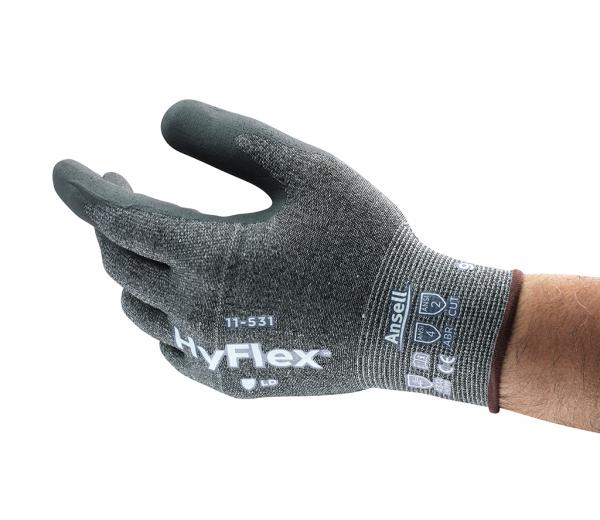 tel: + 48 693 303 481
olgierd@konport.pl