We offer a wide selection of high quality coveralls offering breathable comfort and protection you can rely on.
The choice of available products includes suits with finishes providing antistatic properties and resistance to the spread of fire, various color options and a wide range of accessories to complement the suit protects the whole body.
This product line provides security for users through the practical functionality and protection against multiple threats present in industrial environments.
More information:
Olgierd Buchbach-Trader
tel: + 48 693 303 481
olgierd@konport.pl
3M COVERALL
Coverall 3M 4530, providing protection in accordance with category III (type 5/6), is equipped with protective clothing technology SMMMS breathable material and has comfortable features and additional security protection. Suit 4530 also has a limited protection against flames and heat.
Main features:
Outstanding protection against dust and limited burst of liquid chemicals (Type 5/6)
The material meets the requirements of ISO 14116 / EN 533 Index 1/0 for a limited protection against flames and heat
Impregnation improves protection against alcohol and oils
Two-way zipper with storm tab for added comfort and protection
Knitted cuffs and elastic waist and legs for better fit and freedom of movement
Niskopylący material
antistatic properties
Available in blue (with white triangle) and white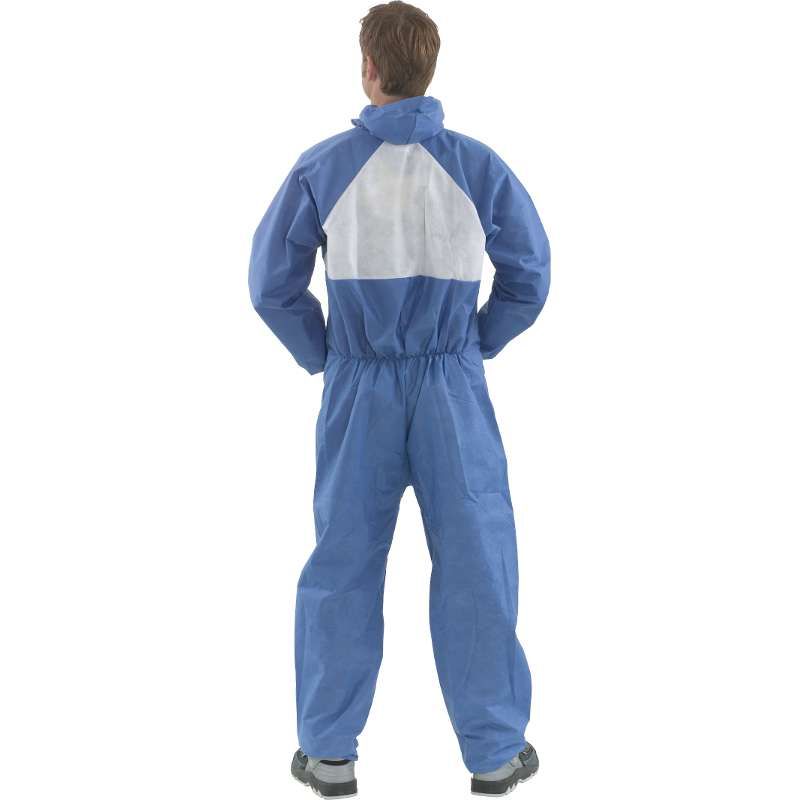 UVEX
Suits Uvex is a combination of breathable, very light materials (PE laminated with breathable material on the back), this solution provides a high level climate governance, regulating humidity and temperature without reducing the level of protection. Tight seams ensure a high level of protection against solid particles and splashes. Excellent compatibility with masks protecting hood inhalation.
Overalls are optimized fit, increasing comfort. The loop at the end of the sleeve prevents curling sleeveless eg overhead work, increasing safety.
TYVEK
Protective coveralls Tyvek ® Classic protect users worldwide. Regardless of whether you are working in a food processing plant, chemical industry, pharmaceutical or paint, or are doing maintenance work and maintenance in industrial plants, protective clothing, Tyvek ® Classic tested in contact with many hazardous substances will provide you a safe and reliable protection. Currently suit Tyvek ® Classic is elected in two out of three cases the need for clothing for protection against solid particles (security type 5), and before spraying aqueous solutions of chemical compounds at low concentrations (protection type 6).
More information:
Olgierd Buchbach - Advisor to the technical and commercial
tel: + 48 693 303 481
olgierd@konport.pl